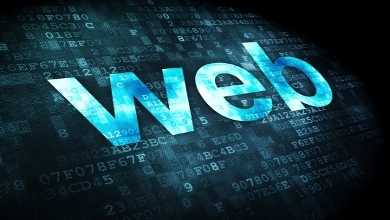 MAGENTO E-Commerce Solution:
Owned by eBay Inc., Magento is one of the fastest growing E-Commerce solution which has consistently been in high demand by the E-Commerce Solution providers so as to provide their clients with the most advanced features of an E-Commerce store. Every business owner expects a good deal of ROI (Return on Investment), fair control over his E-Commerce store and increase in growth of business. Magento E-Commerce platforms provide the scalability, flexibility and features for business growth.
D
esign is not only about style, it is mostly about providing a great user experience. Not only we provide great design, but we always think web design usability first because we know that you want visitors to come back, again and again! Web development is our passion, we enjoy doing it. We love it because it encompasses many skills, from graphic design to branding, from photography to marketing and coding.
Corporate & E-Commerce Websites
We design custom made websites that match your brand identity. Whether you have your own designer already or not, we are able to work with you in order to develop a corporate site or
e-commerce platform
tailored to your requirements. Our solution relies on CMS panel modules that provide site administrators with a simple, yet powerful mechanism for creating basic to complex page layout. All projects benefit from a good visual website approach aimed at crafting sites to provide an optimal viewing and navigation experience with a minimum of resizing, panning, and scrolling. Thus your website will look great on all devices, regardless if visitors are browsing from a desktop computer, a mobile phone or a tablet such as the iPad.
Content Management:
Leveraging CMS's core content authoring components, FOJ Project's proposed solution provides your staff with an easy to use browser-based WYSIWYG content editor. Staff familiar with Microsoft Word will quickly learn how to author and publish content on your new website without the need to learn HTML. WYSIWYG editor options including standard formats (e.g., bold, underline, number lists, and tables) as well as the ability to upload and insert images, resize and reposition the image in real-time while editing the document, and a built-in spell checker. To publish a new post on the website the content author only has to press the "save" button and the content is immediately live on your website.
Digital Strategy:
We understand the importance of a successful on-line strategy for your organization, and are committed to providing the best people with the best solution at a price that fits your budget.
We will elaborate a strategy to manage and grow your web presence through optimisation, content creation and link building for a fixed monthly fee. We handle all the technical aspects as well as your search engine optimization and digital marketing.