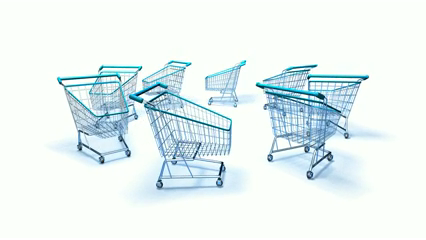 Your E-Shop with Magento!
Magento offers flexible, scalable E-Commerce solutions designed to help businesses grow and succeed online. The Magento platform is trusted by more than 250,000 businesses, including some of the world's leading brands. FOJ Project will assist you by enhancing your business development through effective project management.
The February 2016 edition of aheadworks' yearly eCommerce survey reports that Magento is the leading E-Commerce platform among Alexa's top one million sites for the sixth year in a row with a 31% market share (Magento CE + Magento EE).
Owned by eBay Inc., Magento is one of the fastest growing E-Commerce solution which has consistently been in high demand by the E-Commerce Solution providers so as to provide their clients with the most advanced features of an E-Commerce store. Every business owner expects a good deal of ROI (Return on Investment), fair control over his E-Commerce store and increase in growth of business. Magento E-Commerce platforms provide the scalability, flexibility and features for business growth.

Magento Community Edition
Small-to-medium Size Businesses
Magento Community Edition is free, open-source software that enables developers and tech-savvy merchants to explore the power and flexibility of the Magento platform.
Magento Enterprise Edition
Medium-to-Large Size Businesses
All the features, flexibility and performance you need to take your growing business to the next level. Trusted by thousands of businesses, including some of the world's most respected brands.
Include Technical support 24/7.